MEET 
OUR TEAM
With over 30 years of experience in the surf, health and fitness industries respectively as well as a team comprised of a tight-knit family group, we welcome you to Ohana Surf & Fitness!

From a range of health, fitness and surfing holiday packages to
 lifestyle management, corporate events and more, we are proud to offer our award-winning tailor-made holidays in stunning locations around the UK and Canary Islands.
We have combined our passions, skills and internationally certified qualifications in our respective areas to bring you a completely different experience in surfing, health and fitness related holidays. 
We are committed to maintaining a balance between providing you with the highest standard of tuition and training in a relaxed yet professional atmosphere.

Here at Ohana, we don't take ourselves too seriously but we do take our responsibility to provide you with the very best service as well as the very best laughs, seriously. The laughs are very important. Seriously. 
Our low student-to-trainer ratio ensures that you will receive focused attention and tuition, regardless of your choice of activity. Our holiday packages cater for all ages and skill levels as well as private and group tuition.
Coming from a large family, we understand the importance of togetherness and unlimited support. These are key skills which have been implemented into all areas of our training and services.
Our motto is simple, 'we love what we do and we do what we love'.

We truly believe that this is the recipe for success in life and we
 look forward to welcoming you to our Ohana!
OUR VALUES
We pride ourselves in our family values, which are at the core of Ohana Surf & Fitness.

Behind every success story is a team. A team of people who have supported, helped, encouraged and believed in one another. Some dreams and goals may require different resources and time frames but ultimately you WILL achieve anything your mind 'touches'.
It is a universal law (pretty awesome right?).

From health, fitness and surfing 
goals
 to learning a new sport or strengthening your mindset, we would love to welcome you to join our 'Ohana' and experience the support from a family who would love to help you achieve your goals and more.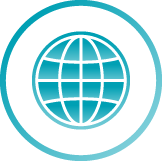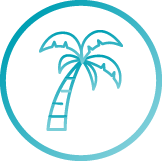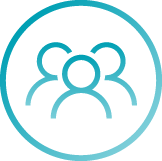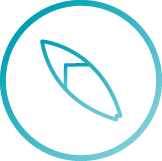 What an incredible experience and one I will never forget!
Tee an her team welcomed me with open arms (literally) and I felt like part of the family from day one.  It has always been a dream of mine to learn how to surf, and at 50

I can now show my kids a thing or two! Thank you Ohana…I will be back!

Jack, Oxford
South Africans are my favourite!
Seriously though, this family have completely changed my life!
Having gone through some trials recently I really needed a break, and to be surrounded by good people. I got way more with Ohana than I ever expected. I designed my own package, which consisted of personal training, life coaching,  a weight loss plan and one 'hesitant' surf lesson. More than that however, I 'found myself' again. I am forever grateful.
Neil, Kent
My wife and I enjoyed a week of fitness (attempted) and surf ( also attempted) sessions with Tee and the team.
Their carefree and professional attitude was so refreshing!
We are making great progress with our new eating plan back home, from 'mamma McGuinness'.
We really do miss our beach training sessions…
Fantastic family values and support. We are so happy to have found you!

Trish and Keith, London
What started out as just a quick 3 day getaway to enjoy some sun and a break from work, turned into one of the biggest adventures of my life. Tee and her endless patience, enthusiasm and constant motivation left me completely inspired and motivated to carry on with the beautiful and 'ultra cool' surfer lifestyle! Next time, I am bringing my kids! Stay cool…

Monica, Belgium