Ohana Fuerteventura Surf and Fitness
Take the action-packed fitness holiday you always dreamed of. Enjoy beautiful sunshine, sandy beaches, waves, surf and some energy-fueling exercise. 
Fitness holidays are becoming increasingly popular and it's not hard to see why. For fitness enthusiasts, you get to take a break from life to focus on training and self improvement. At Ohana Surf and Fitness, we have put together the ultimate package.
Our Surf and Fitness holidays combine 5 group surf lessons with 3 personal training sessions. Surf lessons are provided in intimate group settings with a maximum of 5 students per instructor. We also offer private packages with 1-on-1 private surf tuition.
Fuerteventura is paradise for surfing and fitness lovers. The island is known for having some of the best surfing in all of Europe. The beautiful sunshine and feel-good atmosphere make it the perfect location for a health and wellness retreat.
At Ohana Surf and Fitness, we have built a reputation for providing unparalleled surf tuition. Our internationally qualified surf instructors have vast experience guiding surfer of all ages and levels of ability. 

About Your Teacher
Tehillah McGuinness is a South African Pro-Surfer and founder of Ohana Surf and Fitness. Tehillah is a sponsored athlete, formerly ranked number 3 on the UK Pro Surf Tour Rankings. She also had a top 10 finish at the South African Championships.
As well as her surfing exploits, Tehillah is an accomplish athlete. A one time Olympic long distance hopeful, Tehillah has worked in the health and fitness industry for over ten years. Tehillah excels at helping people get the most out of their bodies.   
At Ohana Surf and Fitness, we have a team of vastly experienced health and fitness experts. On top of personal trainers, we have qualified Yoga and Pilates instructors, life coaches and a practicing dietitian with over twenty years experience. 
In the waters, our internationally qualified surf instructors will guide you through the fundamentals of surfing. On top of all that, our team are all trained life guards. Our main focus is to help you improve your own surfing ability in a safe and fun environment. 
Your Ohana Surf and Fitness Package
All you need to know before planning your complete Surf and Fitness Holiday in Fuerteventura.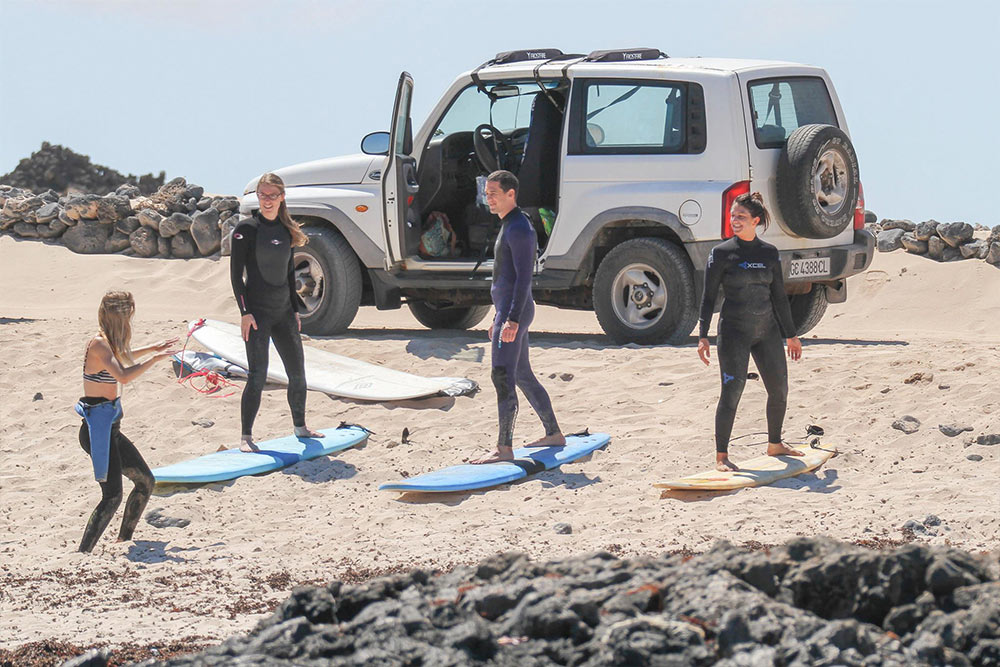 Contact us to book
Ohana Surf and Fitness provides all wetsuits and surfboards.
Surf lessons run for approx 4-5 hours including travel.
Standard group lessons – max 5 students per instructor.
All levels of surfing ability catered for.
Fitness and nutrition plans also available.
Surf and Fitness packages can be tailored to suit your needs. Speak to one of our team for more details.
[contact-form-7 404 "Not Found"]