FUERTEVENTURA SURF & FITNESS
WITH TEHILLAH 
Welcome to Fuerteventura
Ohana Surf and Fitness is located in the vibrant town of Corralejo, which is situated in the north of the stunning Island of Fuerteventura, Canary Islands. Fuerteventura is an ideal holiday location for outdoor enthusiasts. For surfers, there is the perfect combination of amazing weather, award-winning beaches and world class waves, suitable for all levels of ability. For those that want to enjoy an active holiday, Fuerteventura has a lot to offer. Enjoy endless volcanic hiking and cycling trails, go golfing, kayaking or take a buggy over the steep dunes of Sahara sand. Whether you come to Fuerteventura to enjoy the world class waves, join in a fitness retreat or both, Ohana Surf and Fitness has something for you. Plan a once in a lifetime trip to Fuerteventura and enjoy some of the best waves that Europe has to offer. 
At Ohana, we offer a range of packages including kids lessons, family lessons, beginner lessons, stags or hen parties, group lessons or corporate retreats. You can also receive private lessons or join up with a bigger group.
Ohana Surf and Fitness was set up by South African Pro-Surfer Tehillah McGuinness. No matter your level of ability, improve your surfing and have some fun with Tehillah or any of our other outstanding instructors.
Fuerteventura is a haven for fitness enthusiasts. Anyone that comes to our tropical island should try their hand on the waves and experience Fuerteventura the way it's meant to be experienced.
We also tailor packages for those that want to be active on land and sea. Discover some of our amazing dual Surf and Fitness packages including 'Surf and Pilates', 'Surf and Yoga', 'Surf and Fitness', 'Beach Bootcamps' and other tailored fitness packages we have to offer.
At Ohana Surf and Fitness, our internationally qualified trainers have gained extensive experience in the health and fitness industry over the last 15 years.
Regardless of your level of ability, our trainers can provide you with tailored nutrition and exercise programmes individually designed to match your goals. Whether your goal is weight loss, increase strength or aerobic fitness, you will return home with all the knowledge, support and motivation you need to take the next exciting step in your fitness journey.
Peaches On Beaches™ is an outdoor bootcamp-style retreat that is specific to Ohana Surf and Fitness. This authentic beach bootcamp will take place entirely on the beach, capitalising on this amazing setting that we are proud to call home. Train against the soothing sound of crashing waves and the stunning backdrop of steep sandy dunes. 
Peaches On Beaches is in its final stages of development. There will be some exciting announcements coming very soon. Keep an eye on our social media channels for further details. This is going to change everything!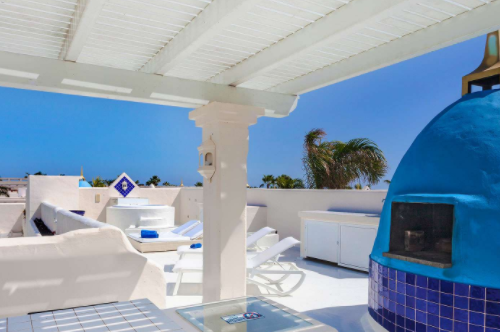 Royal Villa
Pure luxury, sleeps up to 6 people. The Royal Villa has its own beautiful pool, rooftop terrace with sun loungers and barbeque, spacious living area and glorious Balinese beds.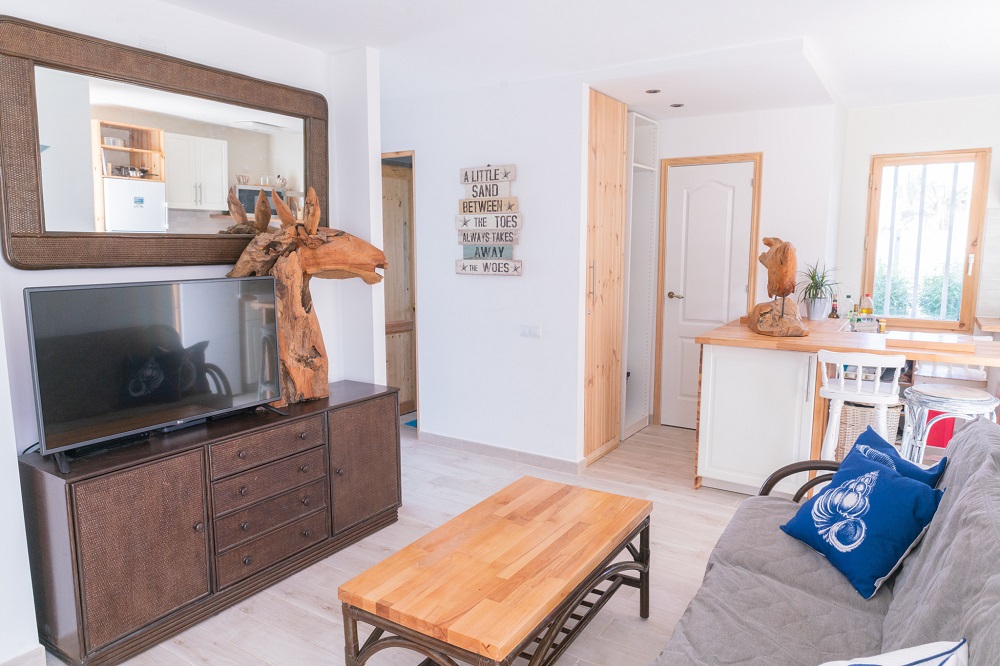 Ohana Beach House
Our luxury 2 bedroom ground floor apartment is perfectly located in the heart of Corralejo, just a few steps away from the famous Waikki Beach. Perfect for couples. 
Surf Life Surf House
The Surf House offers various shared dormitories sleeping 4 to 8 people, There are also private standard double rooms with shared bathroom and twin rooms with private bathroom.