Ohana® Fuerteventura Surf Lessons in Corralejo
Learn to surf or improve your surfing ability on some of the best waves that Europe has to offer. There's no better place in the world to start your surfing journey.
Group surf lessons for beginner, intermediate and advanced surfers in Fuerteventura. You cannot come to Fuerteventura without putting on a wetsuit, waxing your board and hitting the waves. Here at Ohana®, we will show you everything you need to learn about surfing and your equipment. Our surf lessons are tailored to your individual level and our passionate surf coaches will work at a pace that is comfortable for you.
The island is known as one of the best surf locations in Europe and thanks to the mild climate, surfing in Fuerteventura can be enjoyed all throughout the year. It really is an endless summer!
During your surf lesson, you will be joined by fellow surfers of a similar skill level to you. To ensure the best possible surfing experience and safety in the water, our surf coaches only take a maximum of five students per instructor. Learn to surf, meet new people and create memories that will last a lifetime. 
Whether your goal is to learn how to perfect your pop-up, read waves or complete your very first cutback, our expert coaches at Ohana® can't wait to help you achieve your surfing goals in a friendly and laidback environment. We provide all the equipment needed for your surf lessons and depending on your level of surfing, you are welcome to use your own equipment if desired.
There is so much to do and see on the island and once your surf lesson is finished, you are free to bask in the beautiful sunshine on the beach or explore the island at your own leisure. After all, you are on holiday.
Speak to our team about enhancing your package with catamaran cruises, e-bike adventures, dune buggy tours, snorkelling excursions, yoga and more! Please see below.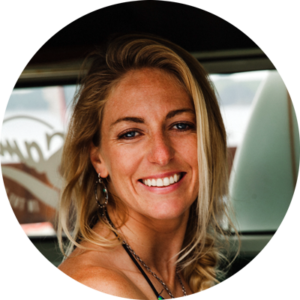 About Your Surf Coach
Meet Tehillah McGuinness, a South African pro-surfer, middle and long-distance national running Champion and founder of Ohana® Surf & Fitness. Tehillah is a sponsored athlete, who formerly placed top in the South African Surf Championships and ranked as high as #3 on the UK Pro Surf Tour as well as top 10 on the European Longboard Rankings. 
Tehillah has now dedicated her life to sharing her love of surfing and helping others learn to surf. Ohana® Surf and Fitness was born from a desire to help surfers of all levels, from first-timers to the more advanced surfer. The sea is open to all and the waves are waiting to welcome you!
Tehillah and all the members of the Ohana® Surf and Fitness team have built a stellar reputation at introducing others to the magic of surfing. Kids and adults alike can learn to surf and improve their skills in a fun, safe and relaxed environment.
Not only are all of our surf coaches at Ohana® Surf and Fitness internationally qualified instructors, they are also qualified lifeguards. Together they have vast experience in teaching both the mental and physical components of surfing. 
Your Ohana® Surfing Holiday Experience
All you need to know when booking your exciting surf lesson package in the Canary Islands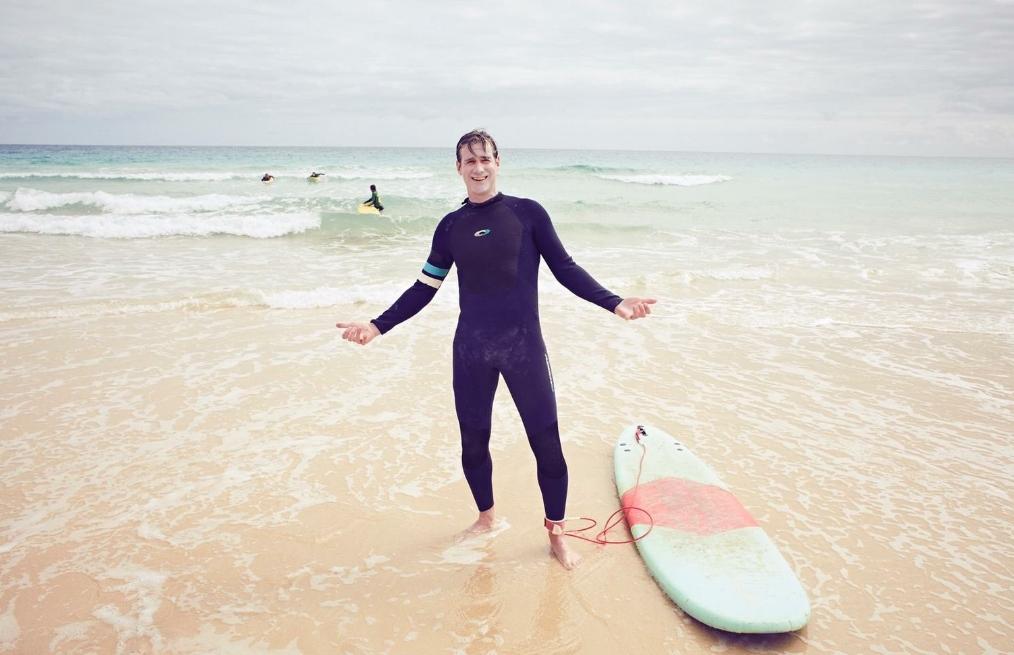 Contact us to book
Includes theory & practical  tuition with pro surfer & surf coach, Tehillah McGuinness
All ages and levels of surfing experience welcome
All equipment provided – surfboard, wetsuit, leash and wax 
Typical duration  2-3 hours.
Flexible lesson start times
Speak to one of our team about enhancing your package with e-bike tours, yoga, Pilates, personal training, luxury beach picnics, catamaran cruises, dune buggy tours, snorkelling excursions, spa treatments and more.
[clients slide_show= "1" slide_show_speed= "4000" hide_in= "" css_id= "" css_classes= "" animate= "1" animation_type= "none" animation_delay= "0" animation_duration= "300" padding= '{"d":""}' margin= '{"d":""}' border_style= '{"d":"solid","l":"solid","t":"solid","m":"solid"}' border= '{"d":""}' border_color= "" border_radius= "" box_shadow= "0px 0px 0px 0px rgba(0,0,0,0)" key= "BkXA3Lg3G4"][client image= "https://ohanasurfandfitness.com/wp-content/uploads/2019/01/press-logo-weheartliving.png" link= "/press/" new_tab= "0" default_image_style= "color" hover_image_style= "black_white" hide_in= "" css_id= "" css_classes= "" animate= "1" animation_type= "none" animation_delay= "0" animation_duration= "300" padding= '{"d":""}' margin= '{"d":""}' border_style= '{"d":"solid","l":"solid","t":"solid","m":"solid"}' border= '{"d":""}' border_color= "" border_radius= "" box_shadow= "0px 0px 0px 0px rgba(0,0,0,0)" key= "ByNC2Ix2fN"][/client][client image= "https://ohanasurfandfitness.com/wp-content/uploads/2019/01/press-logo-surfgirl.png" link= "/press/" new_tab= "0" default_image_style= "color" hover_image_style= "black_white" hide_in= "" css_id= "" css_classes= "" animate= "1" animation_type= "none" animation_delay= "0" animation_duration= "300" padding= '{"d":""}' margin= '{"d":""}' border_style= '{"d":"solid","l":"solid","t":"solid","m":"solid"}' border= '{"d":""}' border_color= "" border_radius= "" box_shadow= "0px 0px 0px 0px rgba(0,0,0,0)" key= "HyHC2Ix3GE"][/client][client image= "https://ohanasurfandfitness.com/wp-content/uploads/2019/01/press-logo-sundried.png" link= "/press/" new_tab= "0" default_image_style= "color" hover_image_style= "black_white" hide_in= "" css_id= "" css_classes= "" animate= "1" animation_type= "none" animation_delay= "0" animation_duration= "300" padding= '{"d":""}' margin= '{"d":""}' border_style= '{"d":"solid","l":"solid","t":"solid","m":"solid"}' border= '{"d":""}' border_color= "" border_radius= "" box_shadow= "0px 0px 0px 0px rgba(0,0,0,0)" key= "rJURnUlnGV"][/client][client image= "https://ohanasurfandfitness.com/wp-content/uploads/2019/01/press-logo-skysports.png" link= "/press/" new_tab= "0" default_image_style= "color" hover_image_style= "black_white" hide_in= "" css_id= "" css_classes= "" animate= "1" animation_type= "none" animation_delay= "0" animation_duration= "300" padding= '{"d":""}' margin= '{"d":""}' border_style= '{"d":"solid","l":"solid","t":"solid","m":"solid"}' border= '{"d":""}' border_color= "" border_radius= "" box_shadow= "0px 0px 0px 0px rgba(0,0,0,0)" key= "HJv03UghGE"][/client][client image= "https://ohanasurfandfitness.com/wp-content/uploads/2019/01/press-logo-huffpost.png" link= "/press/" new_tab= "0" default_image_style= "color" hover_image_style= "black_white" hide_in= "" css_id= "" css_classes= "" animate= "1" animation_type= "none" animation_delay= "0" animation_duration= "300" padding= '{"d":""}' margin= '{"d":""}' border_style= '{"d":"solid","l":"solid","t":"solid","m":"solid"}' border= '{"d":""}' border_color= "" border_radius= "" box_shadow= "0px 0px 0px 0px rgba(0,0,0,0)" key= "HJ_0n8e2zE"][/client][client image= "https://ohanasurfandfitness.com/wp-content/uploads/2019/01/press-logo-hfe.png" link= "/press/" new_tab= "0" default_image_style= "color" hover_image_style= "black_white" hide_in= "" css_id= "" css_classes= "" animate= "1" animation_type= "none" animation_delay= "0" animation_duration= "300" padding= '{"d":""}' margin= '{"d":""}' border_style= '{"d":"solid","l":"solid","t":"solid","m":"solid"}' border= '{"d":""}' border_color= "" border_radius= "" box_shadow= "0px 0px 0px 0px rgba(0,0,0,0)" key= "ryF0h8x2fE"][/client][/clients]
[contact-form-7 404 "Not Found"]