Ohana® Fuerteventura Surf Lessons in Corralejo
Learn to surf or improve your surfing ability on some of the best waves that Europe has to offer. There's no better place in the world to start your surfing journey.
Group surf lessons for beginner, intermediate and advanced surfers in Fuerteventura. You cannot come to Fuerteventura without putting on a wetsuit, waxing your board and hitting the waves. Here at Ohana®, we will show you everything you need to learn about surfing and your equipment. Our surf lessons are tailored to your individual level and our passionate surf coaches will work at a pace that is comfortable for you.
The island is known as one of the best surf locations in Europe and thanks to the mild climate, surfing in Fuerteventura can be enjoyed all throughout the year. It really is an endless summer!
During your  group surf lesson, you will be joined by fellow surfers of a similar skill level to you. To ensure the best possible surfing experience and safety in the water, our surf coaches only take a maximum of five students per instructor. Learn to surf, meet new people and create memories that will last a lifetime. 
Whether your goal is to learn how to perfect your pop-up, read waves or complete your very first cutback, our expert coaches at Ohana® can't wait to help you achieve your surfing goals in a friendly and laidback environment. We provide all the equipment needed for your surf lessons and depending on your level of surfing, you are welcome to use your own equipment if desired.
There is so much to do and see on the island and once your surf lesson is finished, you are free to bask in the beautiful sunshine on the beach or explore the island at your own leisure. After all, you are on holiday.
MEET YOUR SURF COACH
Ohana® Founder, Pro Surfer & Celebrity Personal Trainer Tehillah McGuinness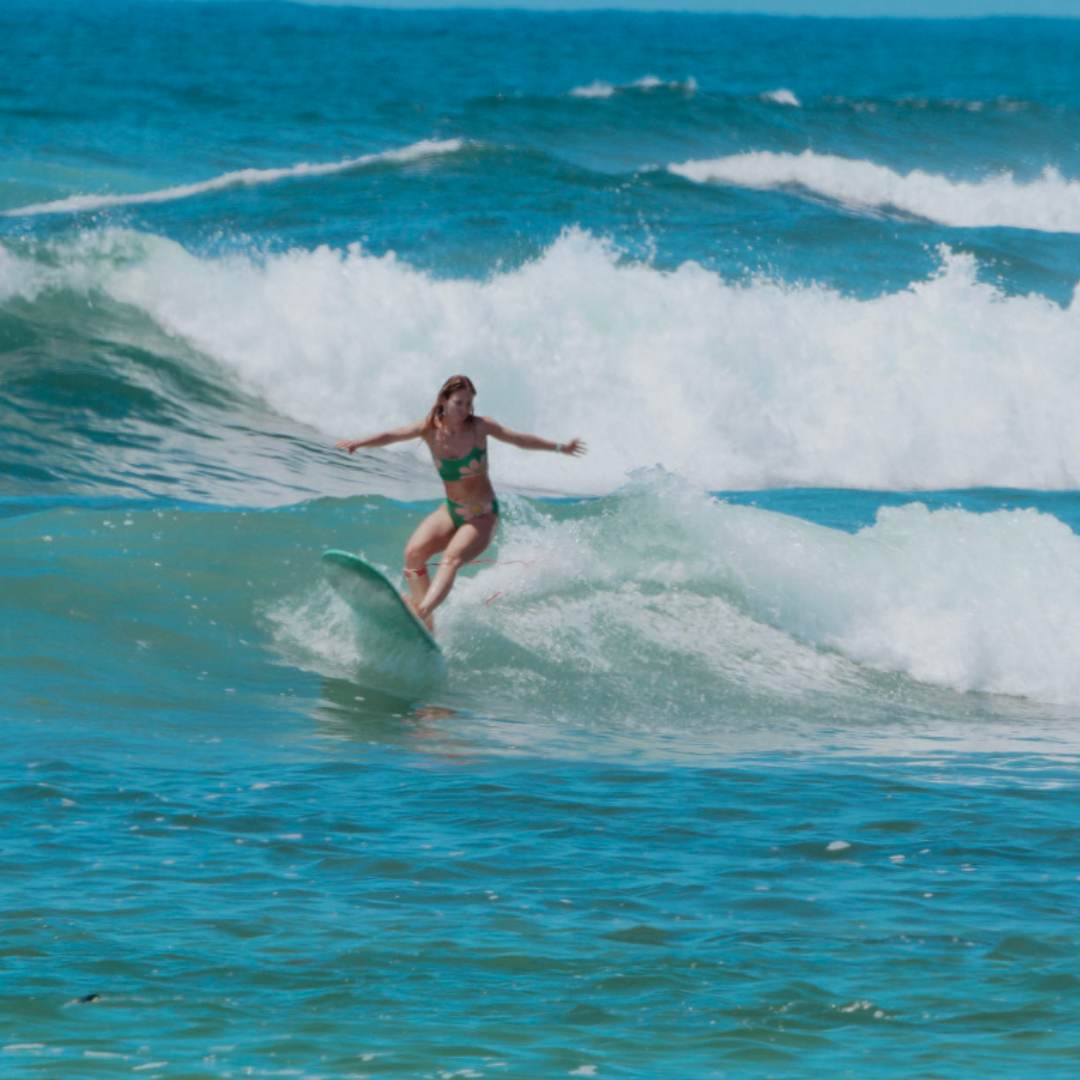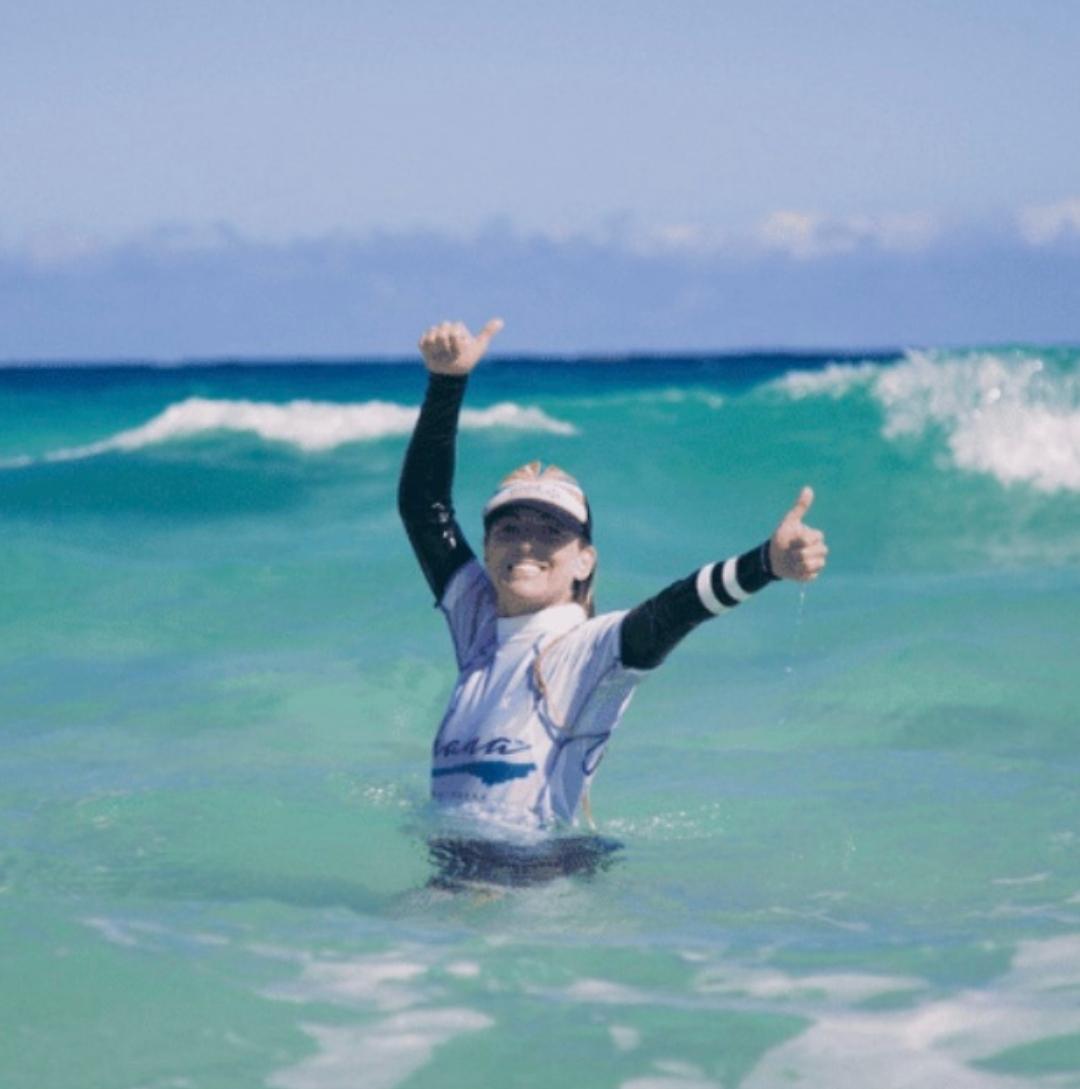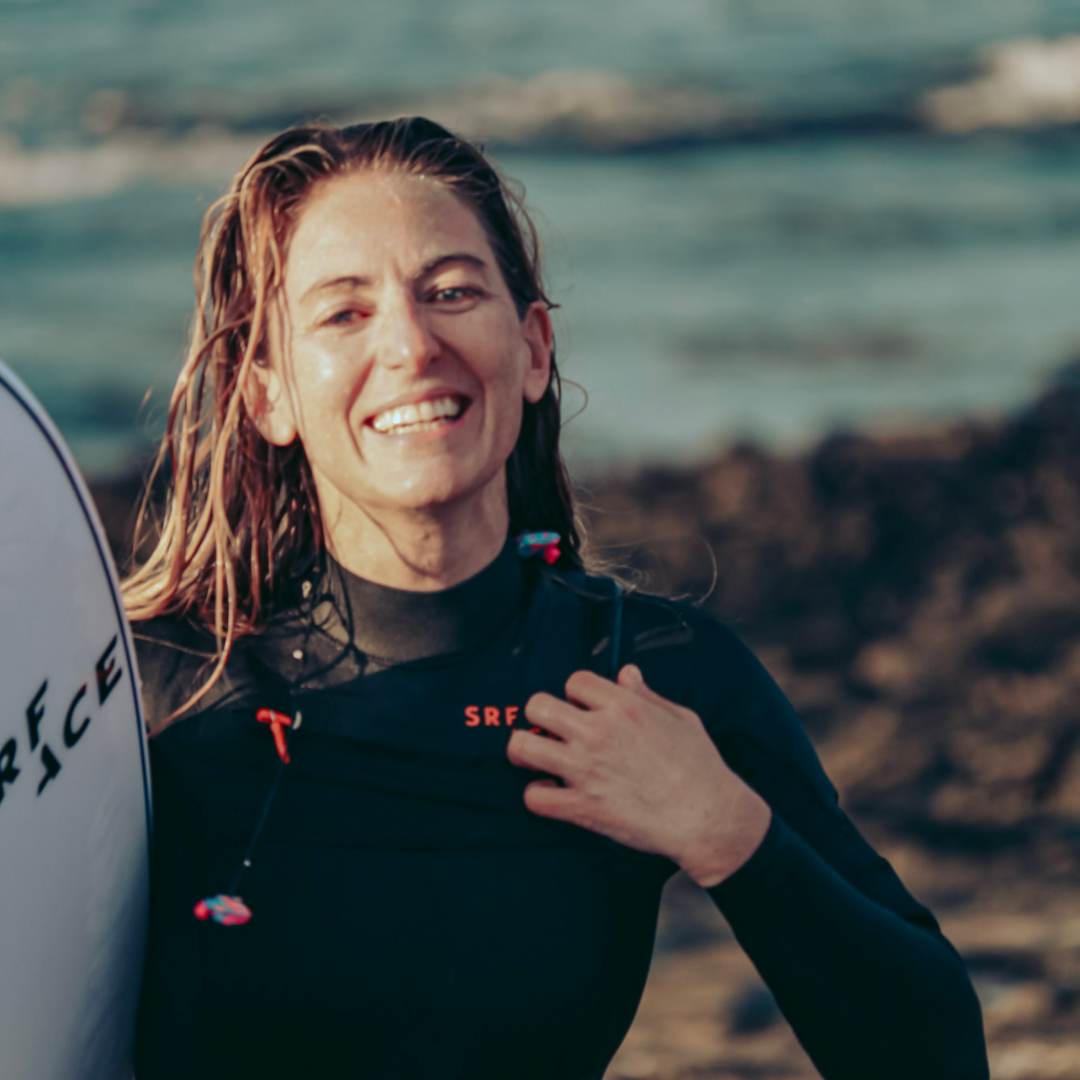 All you need to know when booking your exciting group surf lessons in the Canary Islands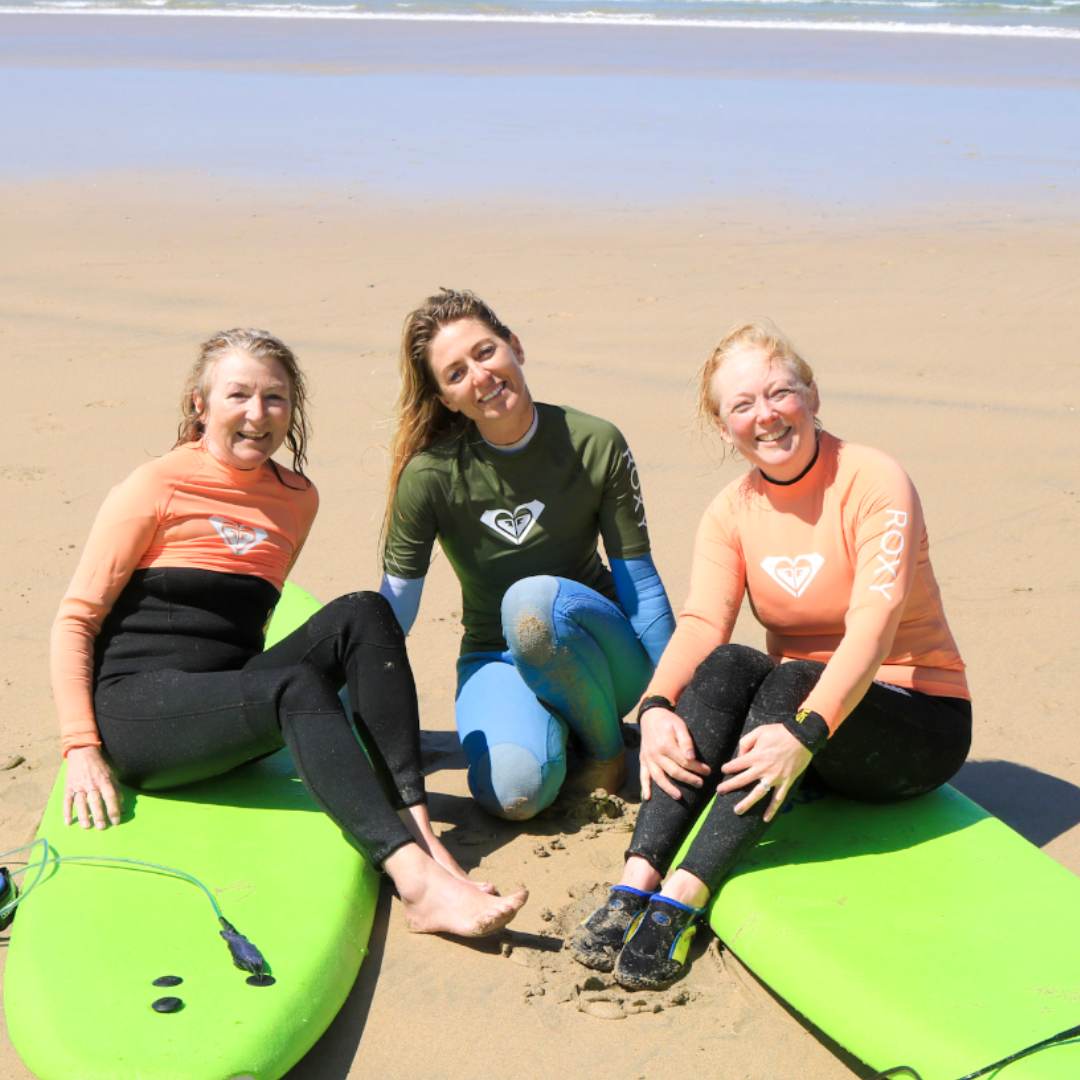 All equipment provided – surfboard, wetsuit, leash and wax. You are also welcome to use your own equipment
Typical duration: 2-3 hours 
Flexible surf lesson start times
Includes exclusive theory & practical  tuition with pro surfer & surf coach, Tehillah McGuinness
All ages and levels of surfing experience welcome
Identify rips, currents and possible dangers to reading the waves and analysing the lineup
READY TO BOOK YOUR OHANA

® 

SURF LESSONS IN FUERTEVENTURA?
From beginner surf lessons to intermediate surf courses and more. Get in touch with our team and l

et us help you create your perfect surf holiday to one of Europes best surfing destinations.
Have an idea or a project, lets collaborate and build some aweme stuff