Ohana Cornwall Surf and Yoga
Centre body and mind with a week of yoga and surfing in stunning cornwall. The two complementary activities help to re-energise the spirit and will you to connect you with what's really important.
At Ohana Surf and Fitness we have a number of packages that combine surfing with physical fitness. Yoga is one of the most common practices used by competitive surfers. The two activities together help to create an amazing sense of wellbeing.
Beautiful Cornwall is known as being one of the top surf spots in the whole of the UK. Over the course of a week you will spend up to 25 hours enjoying its waves. Your surfing ability will improve immeasurably under the tuition of our amazing surf instructors. 
Although our Surf and Yoga Packages can be completely tailored to you, in general they take place over a week's period. Included in this time are 5 group surf lessons and 5 guided yoga classes. Private packages with 1:1 surf lessons are also available. 
Ohana Surf and Fitness provides all equipment. This includes yoga mats, wetsuits and surf boards. We also take care of all travel between the hut and the beach as we find the perfect surf spots each and every day. 

About Your Teacher
Tehillah McGuinness is a South African Pro-Surfer and founder of Ohana Surf and Fitness. Ohana Surf and Fitness brings together her two lives. One as a former long-distance Olympic runner. One as a Pro Ranked UK Tour Surfer. 
Tehillah is a sponsored athlete, celebrity fitness trainer and model. Tehillah has studied and worked in the health and fitness industry for over ten years. All surf and exercise combo packages reflect Tehillah's personal formula for a life of wellness.
At Ohana Surf and Fitness, we have a team of expert surf instructors. All our coaches are internationally qualified instructors as well as trained lifeguards. Each member of our team excels at introducing others to the sport of surfing.
We are blessed to have a vast collection of fitness experience in-house. On our team we have outstanding personal trainers, yoga instructors, STOTT Pilates instructors, a qualified dietitian and amazing life coaches. 
Your Ohana Surf and Yoga Experience
All the information you need before planning your surf and yoga retreat in the gorgeous coastal countryside of Cornwall.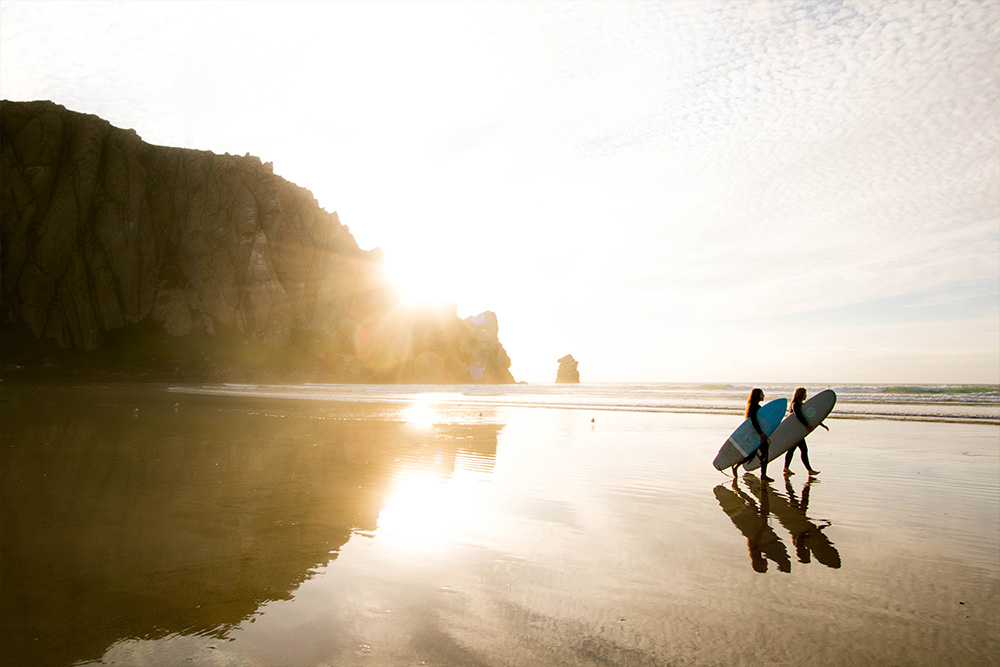 Contact us to book
1 to 2 week+ packages available.
All yoga mats, wetsuits and surf boards included.
Surf lessons run for approx 4-5 hours
Fully bespoke packages also available.
[contact-form-7 404 "Not Found"]