Ohana™ Cornwall Surf and Fitness Holiday in Newquay
A fun-filled fitness holiday like no other. Learn how to Train like an athlete, enjoy the best waves in the UK, break personal barriers, build your confidence and head home feeling like the best version of yourself
Ohana Surf and Fitness is founded by South African Pro Surfer, Tehillah McGuinness. Tehillah has trained as an athlete for years, honing her surfing skills while also building her own physical fitness. Our Surf and Fitness packages mirror the life of an athlete. Group surf lessons combined with amazing PT sessions. 
You don't have to be an athlete to train like one. Our Surf and Fitness packages are open to all levels of fitness and surfing ability. Even if you have never stood on a board or entered a gym, it just makes this opportunity all the more special.
Surf and Fitness package can come fully bespoke and tailored to your holiday. However, at Ohana we have a one week package that's been enjoyed by dozens. Five amazing group surf lessons and three 1:1 personal training sessions. Private packages are also available that included 1:1 surf tuition.
Our Surf and Fitness packages will set you up to be in the best shape of your life. Your week will be filled with physical activity, laughs and fun. Experiencing a taste of this active lifestyle will help to create habits that last a lifetime. 

About Your Coach, Tehillah
Tehillah McGuinness is a South African Pro-Surfer and founder of Ohana Surf and Fitness. Tehillah is a sponsored athlete, formerly ranked number 3 on the UK Pro Surf Tour Rankings. She also had a top 10 finish at the South African Championships.
As well as her surfing exploits, Tehillah is an accomplish athlete. A one time Olympic long distance hopeful, Tehillah has worked in the health and fitness industry for over ten years. Tehillah excels at helping people get the most out of their bodies.   
At Ohana Surf and Fitness, we have a team of vastly experienced health and fitness experts. On top of personal trainers, we have qualified Yoga and Pilates instructors, life coaches and a practicing dietitian with over twenty years experience. 
In the waters, our internationally qualified surf instructors will guide you through the fundamentals of surfing. On top of all that, our team are all trained life guards. Our main focus is to help you improve your own surfing ability in a safe and fun environment. 
Your Ohana™ Surf and Fitness Package in Newquay
Everything you know to know when booking your exciting Surf and Fitness package in stunning Cornwall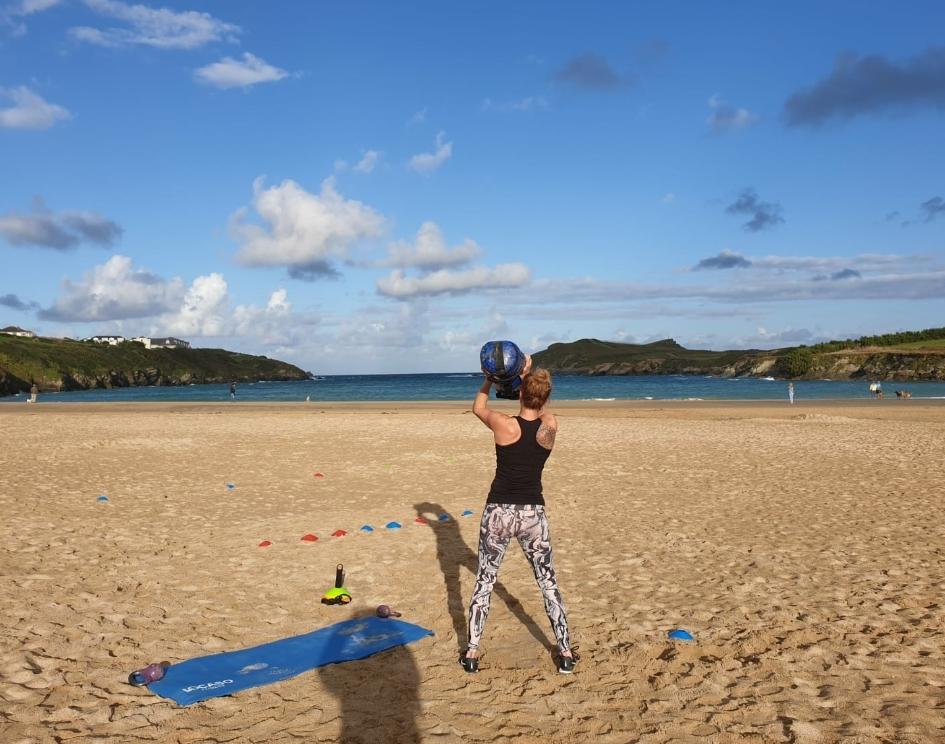 Fully bespoke packages available. 
Customised training plans designed as standard.
Tailored nutritional plans available.
Surf lessons run for 4-5 hours per day.
Wetsuits and surfboards provided by Ohana.
All ages and levels of fitness/surf ability welcome.
[contact-form-7 404 "Not Found"]