Ohana® Cornwall Surf and Pilates Holidays in Newquay
Create the fitness holiday you have always dreamed of. Fun-filled surfing on the Cornish Coast, combined with total body strengthening Pilates. A winning combination.  
With its rugged and unspoiled coastline, rolling waves and healing energy, it's not hard to see why Cornwall is the first choice for fitness lovers, surf fanatics and adventure enthusiasts. Take the trip of a lifetime, as you enjoy tailor-made Surf and Pilates packages in the UK's surf meca.
Surfers of all levels understand the importance of strengthening and creating a strong surf fitness foundation, in order to get the most out of their surf sessions. Pilates is the perfect low-impact practice, which helps to build total-body strength, flexibility and mobility in a safe manner. A Surf and Pilates holiday experience with Ohana® is guaranteed to kickstart or enhance your lifelong passion for both disciplines. 
Our Surf and Pilates packages are tailored to your goals and length of stay in Cornwall. Our reformer and mat Pilates sessions cater for all levels and are taught in small groups, with the option of private tuition. Choose between group surf lessons or private 1:1/private group surf classes. Ohana® Surf and Fitness provide all equipment needed for your surf and Pilates classes. 
Our Surf and Pilates packages are not all-inclusive retreats. Once your Pilates and surf lessons are finished, the rest of the day is yours to relax with your favourite book on the beach or take in all that Corwall has to offer at your own leisure. Speak to our team about enhancing your package with additional activities. Various accommodation options are also available.

About Your Surf Coach
Tehillah McGuinness is a South African Pro-Surfer and founder of Ohana® Surf and Fitness. Ohana® Surf and Fitness bring together her two loves. One, which developed as a former long-distance Olympic-hopeful runner and one as a Pro Ranked UK and European Tour Surfer.
Tehillah is also a sponsored athlete, celebrity fitness trainer and motivational speaker. Tehillah has studied and worked internationally in the health and fitness industry for over ten years and has now dedicated her life to sharing her knowledge with others and helping them reach peak fitness performance.
Pilates classes are lead by our in-house expert, Janique McGuinness. Janique is the Founder and CEO of 'Janique Pilates'. She is a STOTT-qualified instructor with years of coaching experience. Janique is passionate about spreading the benefits of Pilates to people of all ages and abilities.
Not only are all of our surf coaches at Ohana® Surf and Fitness internationally qualified instructors, they are also qualified lifeguards. Together they have vast experience in teaching both the mental and physical components of surfing.
Your Ohana® Cornwall Surf and Pilates Package
All you need to know when booking your exciting Surf and Pilates holiday experience on the Cornish coast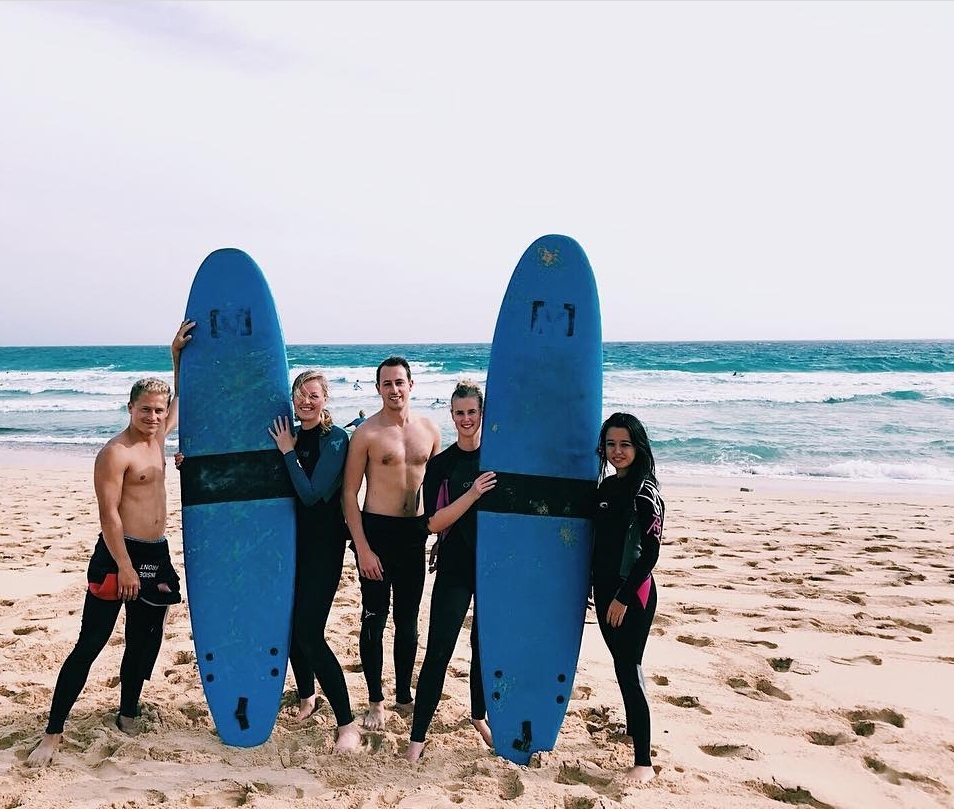 Contact us to book
Custom designed surf and Pilates packages, tailored to your goals and length of stay
Flexible surf and Pilates lesson start times
Surf lessons include theory & practical tuition with pro surfer & surf coach, Tehillah McGuinness
Typical surf lesson duration is 2-3 hours. All equipment included. You are welcome to use your own equipment if desired
Group surf lessons or private surf lessons available
1-hour group or private Pilates classes with a qualified STOTT instructor
All ages and levels of surfing and Pilates experience welcome
Speak to one of our team about enhancing your package with e-bike adventures, coasteering, climbing, catamaran cruises, snorkelling excursions, spa treatments and more
[contact-form-7 id="2830″ title="Contact form Ohana"]