Ohana™ Cornwall Hen Surf Package in Newquay
As hen party activities go, nothing beats surfing in the cornish coast. Enjoy a day of fun, sun and exercise before painting the town red!
At Ohana Surf and Fitness we have lots of experience working with hen party groups. Our three and five day hen party packages make for an incredible sendoff into marriage. Surf lessons typically run for 4-5 hours, leaving you plenty of time to embrace Cornwall social scene.
They say sunsets are especially magical in Cornwall. Sunsets represent a day's worth of surfing enjoyed and signal the start of a great night out. Cornwall is one of the most picturesque locations in the UK. There's great surfing and a vibrant nightlife to boot. The perfect hen party experience!
Our hen party packages include one surf lessons per day. Ohana Cornwall provide all wetsuits, equipment, expert tuition and transportation from the hut to beach. Surfing hen party packages are not all-inclusive retreats. We offer flexible start and finish times. Your hen party can enjoy the rest of the day as they see fit!
Ohana Surf and Fitness loves nothing more than seeing a hen party enjoy their time in Cornwall. We can help you to find the perfect accommodation and nighttime spots. We can also organise bonus activities such as spa treatments and yacht excursions. Be sure to ask our team for more details.

Meet Your Coach, Tehillah
Tehillah McGuinness is a South African Pro-Surfer and founder of Ohana Surf and Fitness. Tehillah is a sponsored athlete, formerly ranked number 3 on the UK Pro Surf Tour Rankings. She also had a top 10 finish at the South African Championships.
On top of competing, Tehillah has amassed years of teaching experience. She is equally at ease instructing newcomers as she is helping experienced surfers reach the next level. She is especially proficient at helping surfers catch their first wave. 
The team of surf instructors at Ohana Surf and Fitness have decades worth of surfing experience them all. Not only that, they know the beaches of Cornwall inside out and are able to spot the type of territory that fits with a surfer's experience and ability.. 
Not only are all of our surf coaches at Ohana Surf and Fitness internationally qualified instructors, they are also qualified lifeguards. Our goal at Ohana is to introduce people to the magic of surfing in a safe, secure and relaxed environment.
Your Ohana™ Hen Surf Getaway in Newquay, Cornwall
All you need to know when booking your exciting hen surf experience on the Cornish Coast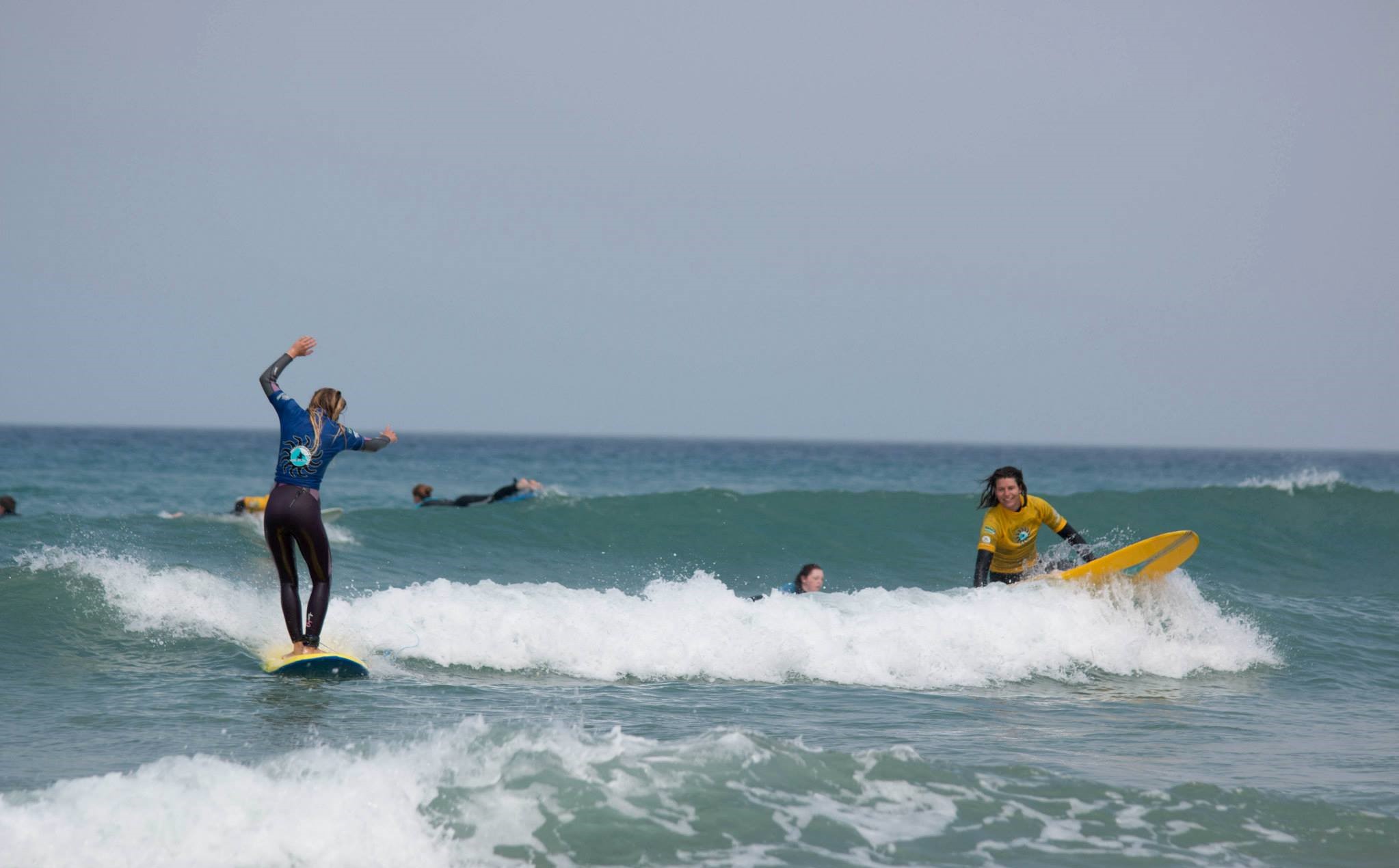 Contact us to book
Packages can be tailored to fit the group's availability.
Hen party packages includes one surf lesson daily. 
Lessons last for approx 4-5 hours.
Surf lessons run as private group lessons.
Ohana Surf and Fitness provide all wetsuits and equipment.
All levels of surfing experience catered for.
Enhance your package with optional extras including yacht excursions, e-bike tours and spa treatments. Speak to one of our team about including extras.
[contact-form-7 404 "Not Found"]