Ohana® Cornwall Private Surf Lessons in Newquay
Join us in the uk's surf capital and learn the ropes with cornwall's favourite surf school. learn to surf, fine tune your current surfing level and create lasting memories in one england's favourite coastal destinations
Our private surf lessons are open to all ages and abilities and are perfect for those who are looking to achieve specific surfing goals or prefer more specialized and individual tuition in a relaxed and fun environment. Our private surf lessons are the best way to make the most progress over a short period of time, with exclusive and individually tailored sessions from your private surf coach for just you one-to-one or with your family and friends.
Our coaches love introducing first time surfers to the sport as well as working with intermediate and advanced surfers on techniques to not only improve their technical performance but also their mental strength. After all, your body achieves what your mind believes!
Our private surf lessons take place in a friendly, fun and relaxed environment and typically last for around 2-3 hours. Ohana® Surf and Fitness provide all the equipment needed for your surf lessons and you are welcome to use your own equipment, depending on your preference.
With it's rugged coastline, beautiful beaches and waves ideal for surfers of all abilities, Cornwall really is England's surfing centre and it's not hard to see why!
Speak to our team about enhancing your package with yoga, Pilates, Personal Training, climbing, coasteering, catamaran cruises, snorkelling excursions and more. Please see below.

Meet Your Surf Coach
Meet Tehillah McGuinness, a South African pro-surfer, middle and long distance National Running Champion and founder of Ohana® Surf & Fitness. Tehillah is a sponsored athlete, who formerly placed top ten in the South African Surf Championships and ranked as high as #3 on the UK Pro Surf Tour as well as top 10 on the European Longboard Rankings. 
Tehillah's calm, patient and fun-filled teaching style has helped to inspire hundreds to engage in a lifelong passion for surfing. Tehillah loves introducing first-timers to the wonderful world of surfing. She also revels in seeing the progress made by returning students. 
Tehillah's number one goal is for her and her team to create an environment where students feel safe and at ease in the water. After all, this type of relaxed and open atmosphere is how we make the most progress and is how surfing should be experienced.
Tee and her team of surf coaches are all internationally qualified as well as trained lifeguards, with a lifetime of experience both in and out of the water.
Join Tee as she shares her love and passion of surfing with you, regardless of your experience, level or age.
Your Ohana® Private Surfing Holiday Experience
All you need to know when booking your exciting private surf lesson package on the Cornish Coast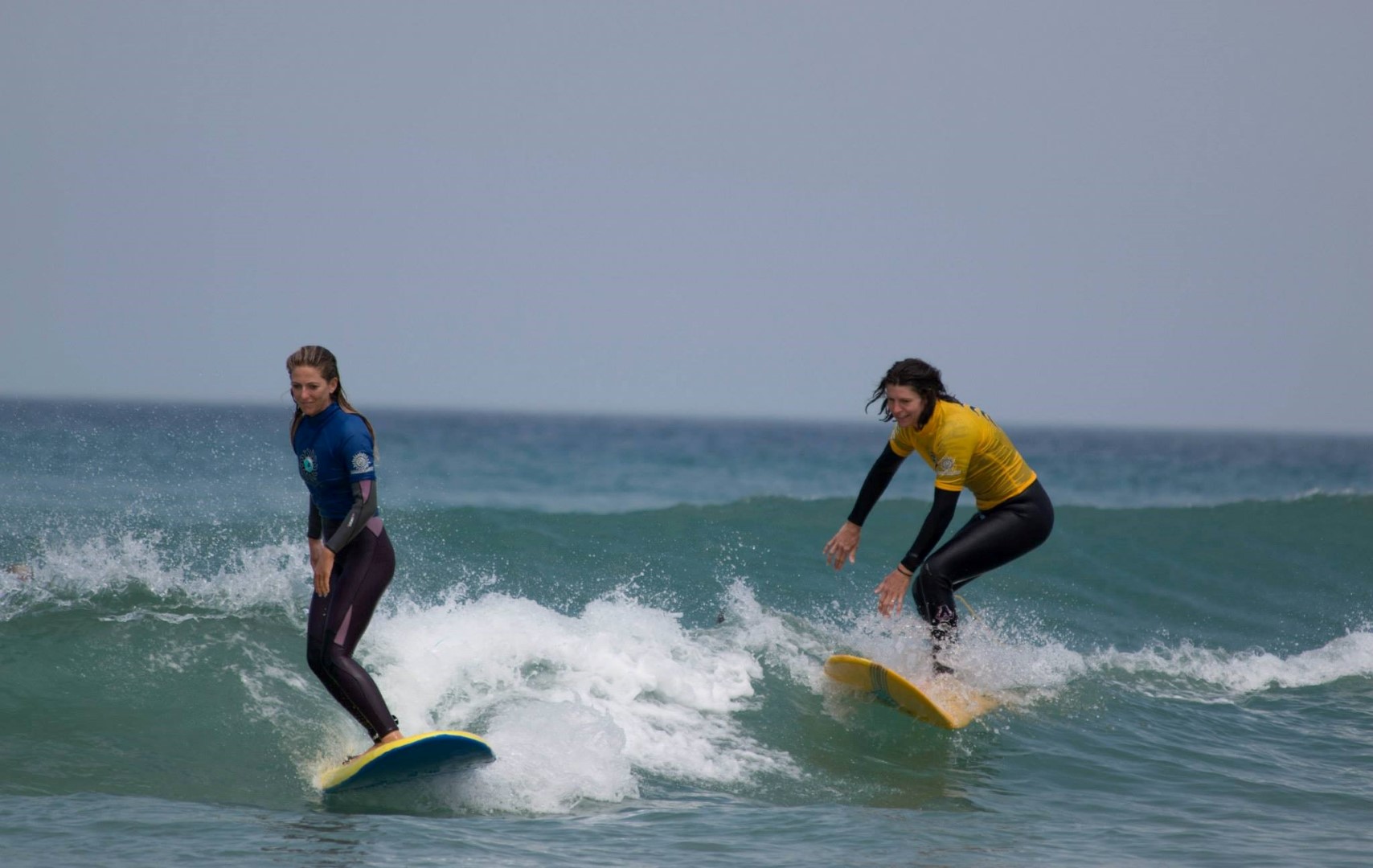 Contact us to book
Includes exclusive theory & practical  tuition with pro surfer & surf coach, Tehillah McGuinness
All ages and levels of surfing experience welcome
Video analysis available 
Lessons tailored to your surfing ability and goals, with special focus on overcoming mental barriers in the surf
All equipment provided – surfboard, wetsuit, leash and wax. You are also welcome to use your own equipment
Typical duration: 2-3 hours 
Flexible lesson start times
Speak to one of our team about enhancing your package with e-bike tours, climbing, coasteering, yoga, Pilates, personal training, snorkelling excursions, spa treatments and more.
[contact-form-7 id="2830″ title="Contact form Ohana"]